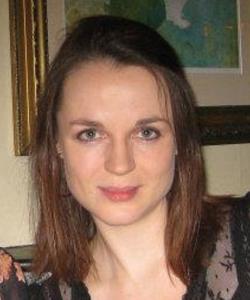 Former Glenlola pupil Joanna Neilly has been appointed to an associate  professorship in German at St Peter's College, Oxford.  We are very proud that she has been elected Associate Professor in German at Oxford and Tutorial Fellow in German at St Peter's College.
After sitting A levels at Glenlola Collegiate in 2003, Joanna went on to study French and German at the University of Oxford (Keble College). She is also a former pupil of Bangor Central Integrated Primary School.
Joanna was awarded her PhD at the University of Edinburgh in 2013 for her thesis examining oriental images, themes and characters in the work of the German Romantic writer E.T.A. Hoffmann. Her first book, derived from this thesis, is entitled E.T.A. Hoffmann's Orient: Romantic Aesthetics and the German Imagination.  It was published in 2016 and included a dedication to Joanna's A level French and German teachers from Glenlola.
Joanna is currently Lecturer in German at St John's College, Oxford until June 2017.  She will move to St Peter's College in October 2017 where she will teach German language and modern German literature as well as continuing her own research into nineteenth-century German culture.
We are delighted to hear of Joanna's success and extend our congratulations to her on this outstanding achievement.
https://glenlolacollegiate.net/wp-content/uploads/2017/05/Joanna_Neilly_Photobook_cropped.jpg
300
250
office
https://glenlolacollegiate.net/wp-content/uploads/2017/11/Glenlola-Collegiate-Crest.png
office
2017-05-15 10:45:59
2017-06-26 08:43:07
Oxford Professorship