Middle School
Form Teachers
Year 11
 
Year 12
11A
Mr R Thompson/Mrs A Simpson
12A
Mrs G Harper
11B
Mrs K Barr
12B
Mrs J Heron
11C
Mr I Hamilton
12C
Mr K Dorman
11D
Mrs L Stewart/Mrs J McCavery
12D
Mr D Martin/Ms J Moore
11E
Miss C Lough
12E
Mrs K Murray
11F
Mrs L Stewart/Miss R Totten
12F
Mrs S Bower/Mr J Haylett/
Mrs SJ Flannigan
GCSE Course Info for 2022-2024 Cohort
Middle School at Glenlola Collegiate School is a place where enthusiastic and talented 14 to 16 year old pupils rise to the new challenges and opportunities that this stage of their education provides.
In Years 11 and 12 each girl takes a minimum of 9 GCSEs, with a significant proportion taking 10 to 11 GCSEs. A number of subjects are compulsory:
English
English Literature
Mathematics
Physical Education (non-exam)
Religious Studies – Long and Short Courses
Through a wide range of courses the School endeavours to meet the needs of all our Middle School pupils and initially offers a free choice of five optional subjects.  Each girl chooses her subjects from the following options:
Art and Design
Biology
Business Studies
Chemistry
Child Development
Digital Technology
Drama
French
Further Mathematics
Geography
German
Government and Politics
History
Home Economics
Learning for Life and Work
Leisure and Tourism
Moving Image Arts
Music
Physical Education
Physics
Single Award Science
Spanish
Technology and Design
Coursework is an important part of the assessment GCSE work in many subjects as the marks contribute to the final GCSE grades awarded. Certain times of the year are especially busy with coursework, depending on the subjects which a pupil is taking. When she is given a coursework task, it is most important that she meets the set deadline. It is the pupil's own responsibility to hand in the work on time. In some subjects, coursework investigations are done in class at various times. Pupils will be advised of these occasions well in advance and it is essential that they are present in class unless they are genuinely ill.
 How can you best support your child with her coursework?
By being aware of the tasks to be done and the times when they should be done
By providing a quiet place to work and by removing distractions
By encouraging your child to keep to deadlines.
Middle School provides many opportunities for pupils to expand interests and activities in the extensive range of extracurricular opportunities on offer.  There are also events for each individual year group which usually involve a charity goal.   Pupils are also encouraged to take part in the many House Events that take place throughout the year, with the Middle School House Dance Competition being a highlight for Years 11 and 12.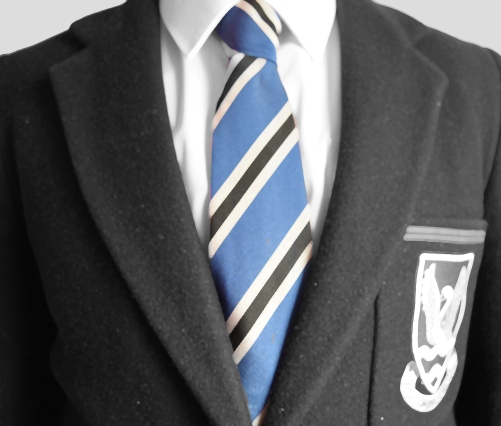 Section Staff
Head of Middle School: Mr R Spence
Head of Year 11: Miss Harkin
Head of Year 12: Mrs Donnan