Junior School
Form Teachers
Year 8
Year 9
Year 10
8A
Mrs J Acheson/
Mrs R Keown
9A
Mrs E Whitford
10A
Mr P Caddell
8B
Mrs J Bannister
9B
Mrs A Irwin/
Mrs L McKee
10B
Mrs J McMillan/
Miss R Drennan
8C
Mrs R Cousins
9C

Mr S Robinson

10C
Mrs S Chambers/
Mrs R Robertson
8D
Mrs D Irvine/
Mrs E Martin
9D
Mrs A Lee/
Mrs L Mawhinney
10D
Mrs D Johnston
8E
Mrs B Haslam
9E
Mrs C McCready/
Mrs L Priestley
10E
Mrs J Hughes
8F
Mrs A Macafee/
Mrs R Keown
9F
Mrs J McWhinney/
Mrs J Loder
10F
Mrs N McLean
Glenlola Collegiate enrols girls from all sections of our community who can benefit from the education offered in a grammar school. Accordingly, the School complies with the requirements of the Northern Ireland Curriculum in terms of the Statutory General Learning Areas and Learning for Life and Work at Key Stage 3.  Progress within Junior School is carefully monitored by the Head of Junior School and Year Heads for Years 8, 9 and 10.
Girls entering the school are placed in one of six form classes and are taught in these groups for compulsory subjects in Junior School.  Generally, the classes are rearranged at the end of Year 8.  The Curriculum at Key Stage 3 at Glenlola Collegiate School aims to give every girl in Years 8 – 10 a broad, balanced and appropriately challenging education.
Every girl in Junior School follows a common course of study for her first three years. This comprises of:
Art and Design
English
Geography
History
Home Economics
ICT
Learning for Life and Work
Mathematics
Modern Languages – French in Years 8, 9 and 10 and then a choice of German or Spanish from Year 9
Music
Religious Studies
Physical Education
Science in Years 8 and 9 and then Biology, Chemistry and Physics in Year 10
Technology and Design
In years 8 and 9 pupils attend a Form Tutorial once fortnight which is delivered by their Form Teacher. The pupils investigate a range of themes such as Personal Development, resilience and study skills.
At the end of Year 10, girls are awarded Junior School certificates which are based on their final end of year examinations across all of their subjects.
In June, a separate Assembly is held for each year group when pupils receive a range of awards to acknowledge the progress and effort that they have made throughout the school year.
Junior School provides many opportunities for pupils to expand interests and activities in the extensive range of extra-curricular opportunities on offer.  There are also events planned for each individual year group which include the Year 8 and 9 Team Building events and a Rewards Day in Year 10 to celebrate the completion of Key Stage 3 Education.
Upon entering Year 8, pupils are assigned to one of the six School Houses – Clanmorris, Dufferin, Hamilton, Harte, Ward and Weir using the sorting hat.  Pupils are encouraged to participate in the large number of house events that take place throughout the School year, allowing them to mix with pupils outside of their form classes and to foster a sense of community within their Houses and competitiveness with the other Houses.  Some of the House events for Junior School pupils include the Year 8 Rounders, Year 9 Dodge-ball and Hockey, netball etc.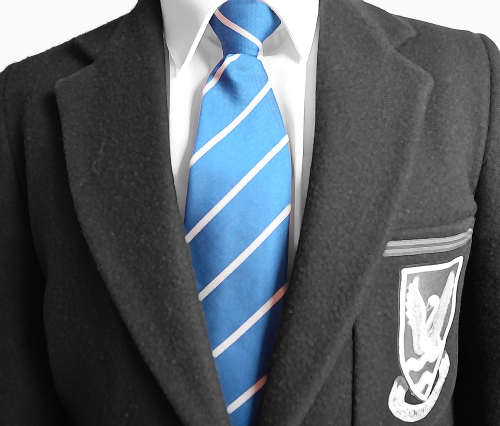 Section Staff
Head of Junior School: Miss Byrne
Head of Year 8: Mrs Spence
Head of Year 9: Mrs Glasgow/Mr Haylett
Head of Year 10: Mrs J Barr