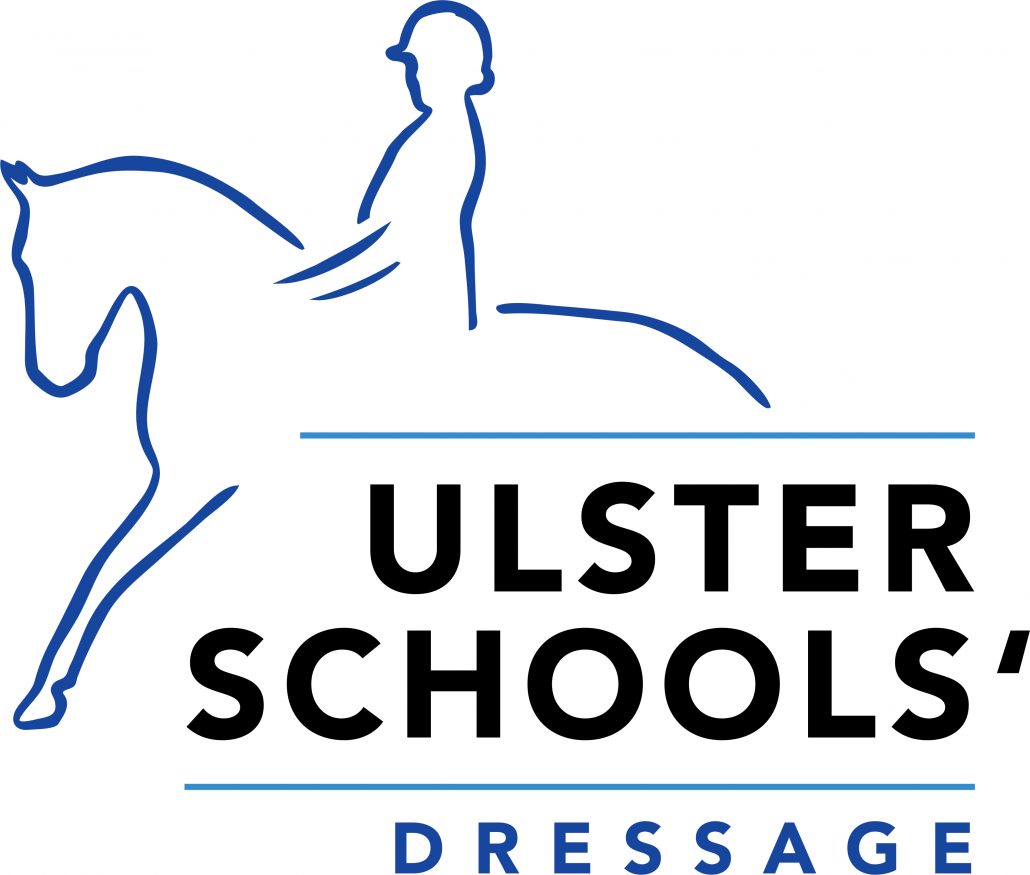 The 2nd Ulster Schools' Dressage competition, organised by Glenlola Collegiate School, was held on Saturday 9 November at Gransha Equestrian Centre. Despite the weather, eighty-one riders from schools across Northern Ireland, participated in the event which was sponsored by Pegus Horse Feed.
The Primary Intro class was won by Robyn McMurray, riding Royanna, and representing Dromara Primary School. Second was Lily Murphy riding Greendown Claire (Meadow Bridge Primary School) and third was Heidi Ferguson riding Penny (Ballyholme Primary School).
The Primary Prelim class was won by Toby Collins who was representing Ballyvester Primary School. Second was Lily Murphy on Toby (Meadow Bridge Primary School). Third place went to Abbie Harkness on Little Miss Trouble and fourth pace was awarded to Aoife Mallon on Bayview Lady riding for Sacred Heart Primary School.
The largest class of the day was the Key Stage 3 Prelim class with 31 riders competing. Like the Primary School classes this was, for many, their first schools' competition. The deserving winner was Ellen McDonald, riding Greenfield Apache, representing St. Ronan's College. Second was Hollie Donnan representing Bloomfield Collegiate on Killaughey Nuggett and third was Anna McErlean, who had travelled from County Armagh to represent Lurgan Junior High School.
Twenty-five riders competed in the Key Stage 4/5 Prelim class and they braved the wet and windy conditions of the outdoor arena. The class was won by Kerry Magill representing Wallace High School. She was riding Bonmahon Quickstep. Second place was awarded to Rachael Broome (Down High School) and third was Katie Adams who had made the journey from Newry.
Erin Johnston, representing Carrickfergus Grammar School won the Novice class riding Fitz. Second in this class was Down High School rider, Troy Watson and third was the winner of the Key Stage 3 Prelim class, Erin McDonald, this time riding Dante.
The final class of the day was the new Elementary class. Zara Wood riding Ard Mirah was representing Glenlola Collegiate School. Erin Johnston stuck out the elements to be placed second while Ben Rowlatt-McCormick representing Friends School Lisburn was third in this class.
Nineteen teams were entered into this event. Teams of three were made up of riders who were competing as individuals. Each individual score was combined to give an overall score for the pre-declared team. Taking first place, and being crowned Team Champions with a combined score of 218.20, were Lurgan Junior High School. The team consisted of Anna McErlean and Lucy McDowell. Second place went to a mix-up team (consisting of Hollie Donnan from Bloomfield Collegiate, Ellen McDonald of St. Ronan's College and Daniel O'Sullivan-Toner representing St. Malachy's High School). Glenlola Collegiate finished in third place with a team consisting of Phoebe Beaumont, Elly-Rose Dixon and Zara Wood.
Champions, in each class, were presented with trophies, donated by Glenlola Collegiate, embroidered rugs and bags of horse feed. These prizes were only possible due to the generosity of the event sponsor Pegus Horse Feed (Thompsons'). Raymond Bready, from Thomspon's said "we are once again delighted to be associated with Ulster Schools' Dressage and are delighted that many of our young people are getting more chances to represent their schools in the discipline of dressage". During the month of November for every bag of Pegus feed, that contains a yellow label, John Thompson will make a donation to Marie Curie, their charity partner.
We would like to take this opportunity to thank a number of people whom without their support, the event would not have been possible. Thanks to Adrienne Stuart from Gransha Equestrian Centre for the use of venue. Thanks must also go to our judges Coreen Abernethy, David Patterson and Fran Warden and their scribes. To the Glenlola Collegiate staff, parents and pupils who helped at the event. Finally, we must thank all those competitors, parents, teachers and helpers from the many different schools who were in attendance. Without their support the event would not run.
A full set of results can be found on our website www.ulsterschoolsequestrian.co.uk
https://glenlolacollegiate.net/wp-content/uploads/2019/11/Dressage-2019-8.jpg
3024
4032
office
https://glenlolacollegiate.net/wp-content/uploads/2017/11/Glenlola-Collegiate-Crest.png
office
2019-11-20 12:48:26
2019-11-20 12:53:47
Ulster Schools' Dressage Report 2019