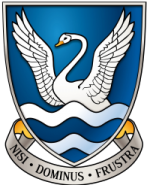 Glenlola Collegiate has been awarded Digital School Award status in recognition of its excellence in the use of digital technology in teaching and learning. This means that they become one of only 5 post-primary schools in Northern Ireland to receive this accolade.
Digital Schools Awards is a new national awards programme which aims to promote, recognise and encourage a whole school approach to the use of digital technology in primary and secondary schools. Schools that successfully complete the programme receive a nationally recognised Digital Schools Award accredited by the Department of Education.
The 3 step programme has been developed to help schools assess progress and recognise excellence in the use of digital technology at primary and secondary level while providing practical support and encouragement.
The programme is supported by industry partners HP, Microsoft and Intel. Each school must fully complete a self-evaluation in order to apply for accreditation. During this stage, schools are evaluating their performance against the five digital schools' criteria and are preparing to meet the necessary requirements for validation such as Acceptable Usage Policy, Digital Technology Plan, the school website and a short statement outlining their recent achievements and highlighting effective use of any tools, practices or initiatives which the school feels deserve recognition.
Schools that successfully meet all the criteria fully are awarded Digital School status. As a new Digital School, Glenlola Collegiate will receive ongoing practical support and resources as part of the community of digital schools in Scotland, Northern Ireland and the Republic of Ireland.
In Glenlola Collegiate all of the pupils can now access their school work on any electronic device, wherever they are. Apart from improving efficiency and organisation when completing school work, it gives them the important experience of working in a digital environment which is comparable to what they will face in the workplace once they leave our School.
Mrs Donnan, E-Coordinator in Glenlola, said "We aim to provide our pupils with the necessary skills to prepare them for a digital future and recognise that technology has become an important life skill. Jobs that once did not have a digital element in the past will, most likely, have one now. Becoming a Digital School will give our pupils a more personalised learning experience and prepare them for their future in a digital world."
Mr Thompson, Principal, added, "We are delighted to have received this award which gives formal recognition of how digital technologies are harnessed in an integrated way to enhance learning and productivity in Glenlola Collegiate. It is particularly exciting to be the first school in Northern Ireland to have used the SELFIE assessment tool which is utilised in the highest performing European education systems such as those in Finland and Estonia. We look forward to continuing our forward journey of development and innovation."
https://glenlolacollegiate.net/wp-content/uploads/2017/11/Glenlola-Collegiate-Crest.png
185
150
office
https://glenlolacollegiate.net/wp-content/uploads/2017/11/Glenlola-Collegiate-Crest.png
office
2019-12-18 15:34:56
2019-12-18 15:36:48
Digital Schools Award Winner