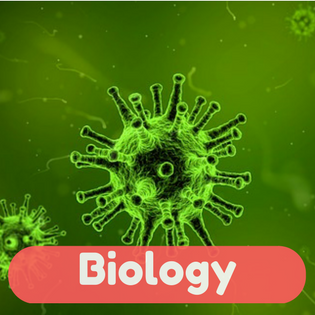 Aims
stimulate and sustain pupil interest in studying Biology.
develop pupil knowledge and understanding of Biology and provide opportunities to apply this in new situations.
develop communication and numeracy skills to enable pupils to interpret the world around us. by thinking scientifically, questioning and analysing biological information.
allow pupils to experience a wide range of practical work, and develop investigative skills.
support pupils in learning to solve problems and to make informed judgements.
encourage pupils to develop a mature approach and attitude to study.
establish links with external agencies to promote pupil learning beyond the classroom.
enable all pupils to achieve their maximum potential.
Staffing
Mrs McLean (Head of Department)
Mr Dorman
Dr Larmour
Dr McCorry
Mrs McCready
Mrs Spence
Mr Coan (Technician)
Subject Overview
Biology is the study of life – from the biological molecules that make up the structure of DNA (our very essence) to the ecology of the biomes that make up planet Earth.
Studying Biology provides pupils with the opportunity to understand major scientific ideas, to appreciate how these contribute to technology and their subsequent uses in industry, business and medicine and how these advances have increased the quality of life for many people.
Key Stage 3
All pupils in Year 10 study 1 hour of Biology each week with a subject specialist.  The topics covered give pupils a realistic learning experience of KS4 Biology as the content is based on the GCSE specification.  Topics covered include Cells, DNA structure, Cell division, Cloning, Careers and Microbiology.
Key Stage 4
GCSE Biology is currently offered as a single science through CCEA in Year 12 and AQA in Year 11.  GCSE Biology students are timetabled with 3 hours of study with a subject specialist each week.
Both specifications encourage students to develop their curiosity about the living world and provide insight into and experience of how science works.  They also inspire, motivate and challenge students, enabling them to engage with biology in their everyday lives.  Students learn about cells, living processes, biodiversity, body systems, genetics, microorganisms and health.
GCSE Biology prepares students for the study of Biology and related courses at GCE Advanced Level and Advanced Subsidiary.  It also helps them to develop transferable skills that will benefit them in vocational training and employment.
Key Stage 5
GCE AS and A Level Biology are offered through CCEA.
Studying GCE Biology gives students a greater understanding of and respect for living organisms. Students acquire and develop skills that are valued in further and higher education, as well as in the workplace.  These include analysis, evaluation, problem solving, research and an ability to understand complex processes, along with practical skills such as using a microscope, fieldwork and handling apparatus.
Knowledge of biological processes is useful in a wide range of areas, including health, food production, conservation and, increasingly, technology.
The specification encourages students to:
develop an interest in and enthusiasm for biology (including an interest in further study and biology-related careers).
develop knowledge and understanding of different areas of the subject and how they relate to each other.
take part in practical activities that support the specification content and develop essential scientific skills.
appreciate how society makes decisions about scientific issues.
understand how the sciences contribute to the success of the economy and society.
http://ccea.org.uk/biology/
Career Opportunities
Biology is useful for a wide range of courses and careers:
Nursing
Veterinary science
Medicine
Genetics
Microbiology
Ecology
Sports science
Physiotherapy
Forensics
Marine biology
Biomedical science
Teaching
Agriculture
Science journalism
Pathology
Dietician
Genetic counselling
Zoologist
Apart from this, Biology equips pupils with skills in communication and research as well as investigation and analysis.  These skills will be invaluable regardless of career choice and will enable students to make informed choices in the future about subjects such as – health, gene cloning, animal testing, recycling and the environment.
More career information can be found at:
https://www.rsb.org.uk/careers
http://www.sicb.org/careers/index.php3